HP16 – The Source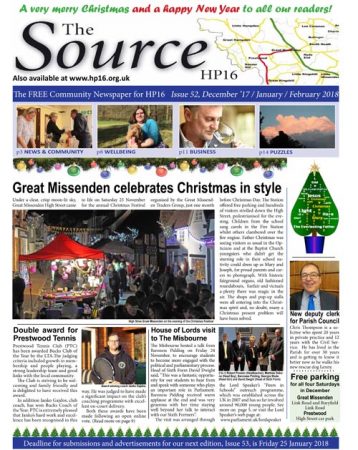 In the absence of a newspaper focussing on our community, GMPRG worked with a range of local people and organisations to develop our own: The Source for HP16.
The first edition was distributed in October 2007. It is produced and delivered by volunteers, led by the editors Colin Veysey, Anthony Sykes and Youth Source editor, Holly Burrows, five times a year.
The Source for HP16 is delivered free to some 6,000 homes and businesses. For more details and back issues please see www.hp16.org.uk
---
Community Vision for HP16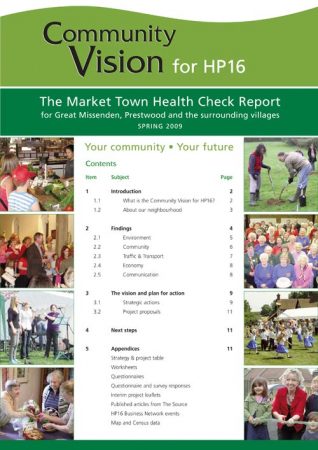 This consultation project aimed to find out what local people felt about their community in order to develop a plan for achievable projects in the future to preserve the essential character of the area while managing change.
The first outcomes of the project were circulated in November 2007 to all residents in Great Missenden Parish and surrounding villages for further discussion. Comprehensive information can be viewed through the links below:
The Market Town Health Check Report
Appendices: The Market Town Health Check Report
Appendix: Worksheets
Appendix: Great Missenden Local Area Profile
---
The Great Missenden Parish Village Design Statement (GMPVDS)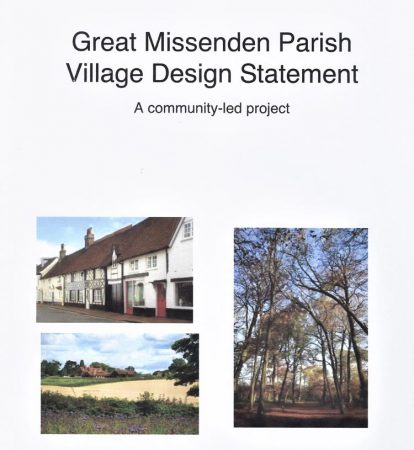 View Great Missenden Parish Village Design Statement
Environmental Audit – Prestwood Nature Area
Visitor Guide
With input and support from many local organisations and business, a DL-sized guide to the Parish was produced. Available in many local outlets including the library, Parish Council Office and Great Missenden railway station plus a number of shops. An indispensable guide for anyone new to the area.
---
Business Network
With no formal network or organisation supporting local businesses, the task of encouraging business people based in the community to network together was begun, with the aim of generating business for themselves from local sources both directly and indirectly, thereby supporting the local economy.
The first products were networking events in April 2007 and September 2008. Hopefully other initiatives will follow.
---
Collaboration
GMPRG was also involved in a number of other projects locally including:
the Play in Prestwood initiative;
the link between the Misbourne School and Prestwood Nature for the conservation of Boug's Meadow in Great Missenden;
and fund-raising for the Sheepwash Pond project in Prestwood.