2019 AGM
Saturday, March 30th, 2019
GMPRG's 2019 Annual General Meeting was held in the Oldham Hall, Great Missenden on Thursday 28 March.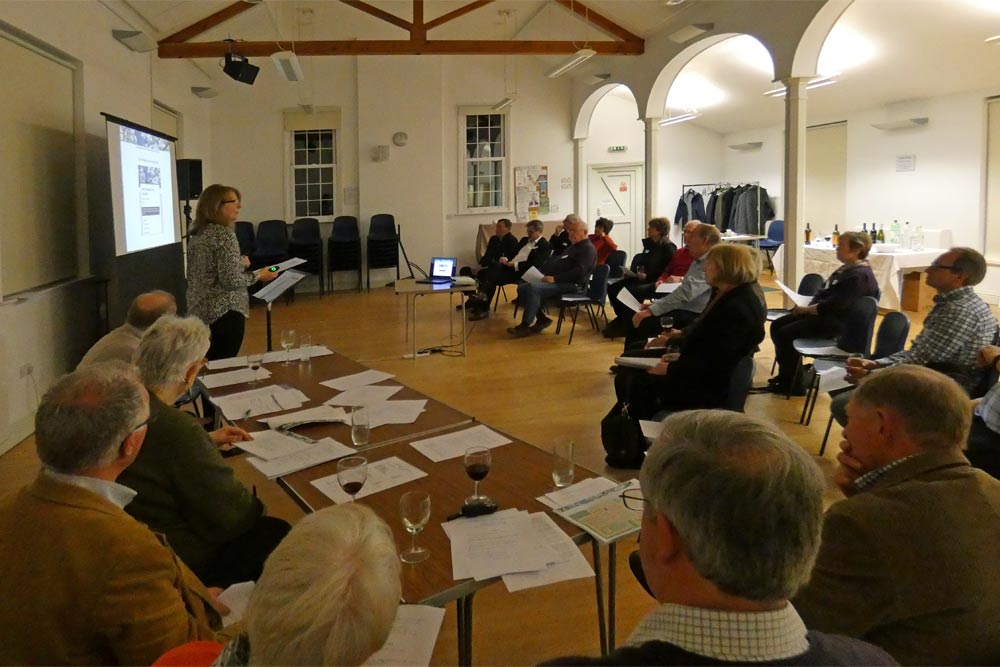 The meeting approved the 2017-2018 year's accounts, the minutes of the 2018 AGM, and committee membership including the appointments of Barbara Rowett as Secretary and Robert Gibson as Treasurer. It went on to hear of GMPRG's plans in areas highlighted by the Community Vision Update.
A full report, including a PDF version of the presentations, with notes attached, can be found on our AGMs page.
Other Recent Posts
Tuesday, August 20th, 2019
GMPRG updated its response to the 2016 Local PLan public consultation, taking into account the results of the Community Vision Update conducted in 2018. Read More...
Tuesday, April 2nd, 2019
It is with great sadness that GMPRG reports the recent death of Ben Hamilton-Baillie, the architect who designed proposals to revitalise Prestwood. Read More...