2019 AGM
Saturday, March 30th, 2019
GMPRG's 2019 Annual General Meeting was held in the Oldham Hall, Great Missenden on Thursday 28 March.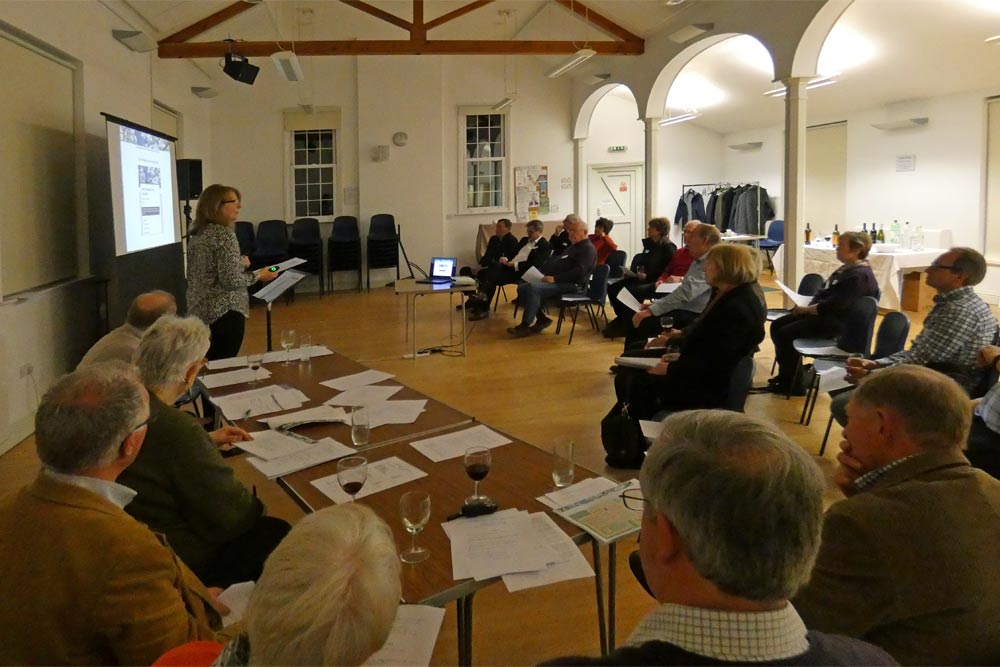 The meeting approved the 2017-2018 year's accounts, the minutes of the 2018 AGM, and committee membership including the appointments of Barbara Rowett as Secretary and Robert Gibson as Treasurer. It went on to hear of GMPRG's plans in areas highlighted by the Community Vision Update.
A full report, including a PDF version of the presentations, with notes attached, can be found on our AGMs page.
Other Recent Posts
Friday, March 20th, 2020
Next steps will focus on wider public support including a survey of commuters using Great Missenden station and local residents. Read More...
Friday, January 10th, 2020
Letter of support in principle for GMPC plans to replace parking lost on Link Road, with GMPRG's additional proposals. Read More...
Sunday, January 5th, 2020
GMPRG's submission against application by Luton Airport to relax day and night noise contour restrictions. Read More...
Thursday, November 21st, 2019
2019 has been a year in which GMPRG has worked effectively with other Parish groups, in addition to pursuing its 'own' projects. Read More...
Tuesday, October 29th, 2019
Reporting on an initial meeting with Arriva, followed by a meeting of the Project Group to review the situation and decide next steps. Read More...
Tuesday, August 20th, 2019
GMPRG updated its response to the 2016 Local PLan public consultation, taking into account the results of the Community Vision Update conducted in 2018. Read More...