It is with great sadness that GMPRG reports the recent death of Ben Hamilton-Baillie, the architect who designed proposals to revitalise Prestwood, by place-making improvements at the junction of Prestwood High Street and Wycombe Road on the A4128.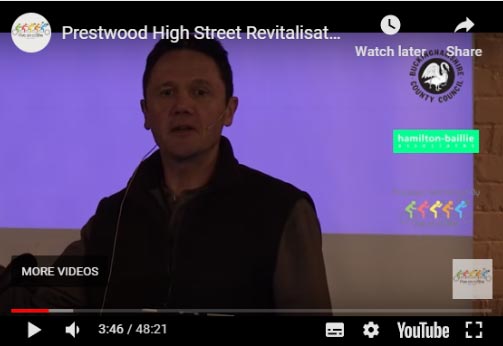 As can be seen in his obituary in the Guardian, 20 March, Prestwood was very fortunate to have had help on this scheme by such an award-winning expert on the subject.
Prestwood members of the GMPRG team have all said what an absolute pleasure and privilege it was to work with such a talented and lovely man and they hope that funding for the project can be found to leave a lasting legacy from Ben to the village.
Over a hundred local residents attended a presentation of the scheme by Ben at Prestwood Village Hall back in 2016. A film of this event is available under Current Projects.